Zhiyun Crane 3 LAB
Redefine Stabilizer
Want to be one of the first owners?
Like our page to apply for a discount for Crane 3 when released!

LAB, Secret Weapon Up ZHIYUN's Sleeves

In 2018, ZHIYUN first comes up with the suffix of "LAB" for the flagship gimbals in ZHIYUN product series. Gimbals
tagged with "LAB" are of the best configurations in their own series, representing the cutting-edge innovation from
ZHIYUN.

Versatile Structure
CRANE 3 LAB boasts a versatile and ergonomic structure that
ven revolutionizes the entire appearance. By holding the
handle of the gimbal in a handy underslung position, you'll
find CRANE 3 LAB extremely effort-saving and flexible.
Super Functional Design
CRANE 3 LAB is the only gimbal on the market that is integrated
with wireless FHD image transmission, focus & zoom control,
touch control and all-inclusive control panel. Designed for
professional filmmakers, CRANE 3 LAB is invincible in the
industry.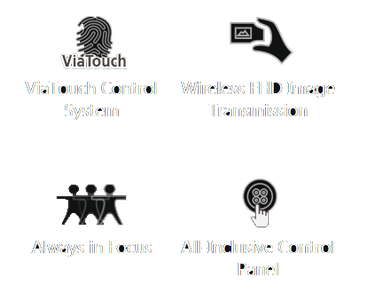 Great Compatibility
With longer axis arms and an incredible payload, CRANE 3 LAB
is compatible with almost all the best-selling DSLRs and video
lenses on the market.
Aviation Grade Motors
Adopting aviation grade motors and a brand new structure, CRANE 3 LAB enjoys 50% noise reduction and 100% increase in motor torque.
With 150% improvement in respond speed, the gimbal can mobilize focus and zoom control synchronically, making it the first of its kind in
the industry.


-


ViaTouch Control System
ViaTouch, a built-in image transmission system that opens up a new chapter for professional
filmmaking.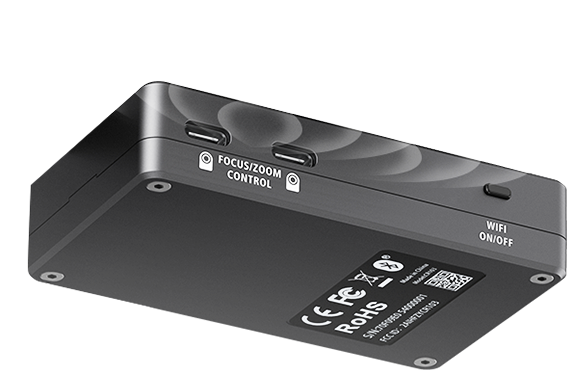 Control via One Screen
---
ViaTouch Control System enables users to take care of every detail simply on a phone screen. You can
make various gimbal movements and camera settings while framing the shots simultaneously all via a
same screen. Filming on a camera would just be as easy as filming on a phone.
1080P Full HD Image Transmission
---
The wireless image transmission technology applied to CRANE 3 LAB supports video streaming up to
1080P. For its great compatibility with smartphones and tablets of both Android and iOS systems,
most digital devices around you can be readily used as a monitor. With live preview and real-time
parameter settings, you can frame and take shots from any angle at any view.
Motion Sensor Control
---
Besides serving as a monitor, your phone can also be used as a motion sensor remote control. CRANE
3 LAB allows a direct connection to your phone and turns it into a motion sensor controller. By simply
moving your phone, you are controlling the gimbal in real time.
Synchronous Zoom & Focus Control
Equipped with both focus and zoom modules, CRANE 3 LAB allows synchronous zoom and focus
adjustment via the tactile wheel or touch screen of mobile phones..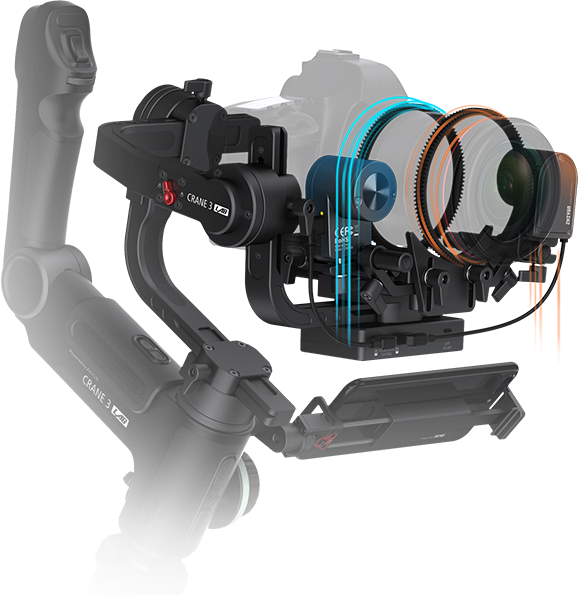 Dual Zoom & Focus Control System
In addition to the hardware modules, zoom and focus control can also be realized through ViaTouch –
an iOS and Android based control system. Precise control of zoom and focus is available whether you
work alone or with a team.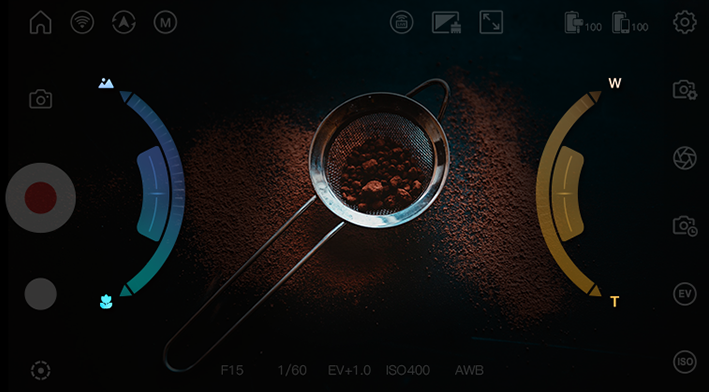 All-Inclusive Control Panel
Inspired by the control stick grips in cockpits, multiple
buttons and thumbwheels are added to CRANE 3 LAB.
With these super functional tools and an intuitive OLED
screen, you can easily perform full control on both gimbal
and camera including mode switch, camera control and
various customized gimbal settings.

 
Automated Advanced
Features
Popular filmmaking features such as timelapse,
motionlapse, long exposure timelapse, panorama are
available with CRANE 3 LAB, fully equipped for diversified
creativity.

 

Easy Setup and Excellent Portability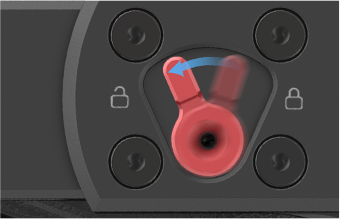 CRANE 3 LAB is designed with a latch on each axis
which makes it super easy to balance. You can
lock certain axes while balancing the other and
save the current setup for next time. It's a
versatile equipment for run-and-gun filmmaker to
carry around and start instant shooting anywhere
anytime..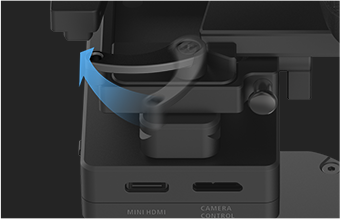 The Manfrotto quick release plate of CRANE 3 LAB
has no thumb screw on it. Instead, users can use
the camera locking latch to hold the camera in
place fast and convenient.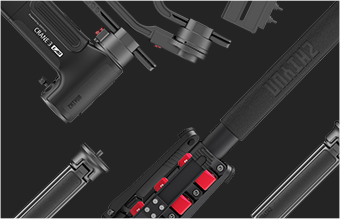 Matched with multiple customized accessories,
CRANE 3 LAB brings you experience of
Professional filmmaking.
Handheld Tripod
Tactile and stable handheld tripod


 
Intuitive OLED Screen
Intuitive OLED screen for camera & stabilizer parameter setting.



 
Always Powerful
With 3 18650 batteries, CRANE 3 LAB promises an incredible runtime of 7.5 hours.
                          

Battery Unit Capacity                               Runtime

 
The quantity of the first batch is limited.  Order to reserve yours now.
Amazon.com

will ship to Austria, Croatia, Czech Republic, Denmark, Finland, Hungary, Ireland, Netherlands, Poland, Portugal, Slovenia, Germany, Spain, Switzerland, Norway, Hong Kong, Japan, South Korea, Taiwan, Israel, United Arab Emirates, Malaysia, Philippines, Singapore, Thailand, United Kingdom, Australia, New Zealand, Mexico, Canada, United States

 
Standard Package
Creator Package
Master Package

United States

Buy on Amazon
Buy on Amazon
Buy on Amazon

United Kindom

Buy on Amazon
Buy on Amazon
Buy on Amazon

Europe

Buy on Amazon
Buy on Amazon
Buy on Amazon

Australia

Buy on Amazon
Buy on Amazon
Buy on Amazon

Canada

Buy on Amazon
Buy on Amazon
Buy on Amazon
Like our page, keep updated.